Attention Rotator​ Cuff​ Sufferers! Free Rotator​ Cuff​ Workshop
"New​ Rotator​ Cuff​ Workshop​ Reveals​ How​ to​ Get​ Back​ to​ Normal​ Without​ Medications, Injections​ and​ Surgery..."
Tuesday, Aug 27th
7:00 PM
17332 Von Karman Ave Suite 120 Irvine, CA 92614
Enter Your Info Below To Register For The Workshop

We value your privacy and would never spam you
Go​ to​ the​ Rotator​ Cuff​ ​ Workshop​ and​ Learn:
1

The​ Single​ Worst​ Position​ to​ Sleep​ ​ in​ That​ Causes​ BIG​ Problems​ in​ the​ Shoulder​ and Rotator​ Cuff...

2

The​ #1​ Biggest​ Mistake​ People​ Suffering​ with​ Shoulder​ Pain​ Make​ Which​ Surprisingly Can​ Lead​ to Rotator​ Cuff​ ​ Surgery...

3

The​ Common​ Causes​ of​ Rotator​ Cuff​ Problems...

4

The​ Top​ 3 Exercises​ for​ the​ Rotator​ Cuff...
Who​ is​ the​ Workshop​ For?
The​ Rotator​ Cuff​ Workshop​ is​ for​ people​ suffering​ with​ shoulder​ pain​ who​ are​ looking​ to​ feel normal​ again​ and​ heal​ naturally​ without​ medications,​ injections​ and​ surgery.
Do​ you​ have​ shoulder​ ​pain​ when​ you:
1

2

3

Reach​ behind​ your​ back?

4

5

Reach​ into​ the​ back​ seat?

6

Do​ work​ around​ the​ house​ or​ yard?

7
Enter Your Info Below To Register For The Workshop

We value your privacy and would never spam you
If​ you​ do​ AND​ you're​ looking​ for​ Natural,​ Non-Invasive​ Treatment,​ then​ Save​ Your​ Spot​ for​ the Rotator​ Cuff​ Workshop​ by​ filling​ in​ your​ name​ and​ information.

***Because​ ​of​ space​ limitations,​ the​ Rotator​ Cuff​ Workshop​ is​ limited​ to​ the​ first​ 20 Registrants...
What Do Others Have To Say About The Rotator Cuff Workshop?
"I had an amazing experience with In Motion O.C. I came in with shoulder pain and they were able to quickly and correctly diagnose the issue of Rotator Cuff Tendonitis. Each therapy session I benefited from their knowledge, warmth and enthusiasm. Overall it was a great experience and I am now again feeling confident in my shoulder mobility and ability to shoot the basketball again. I highly recommend Haze and the In Motion O.C. team for all your physical therapy needs!"
Rudy Borja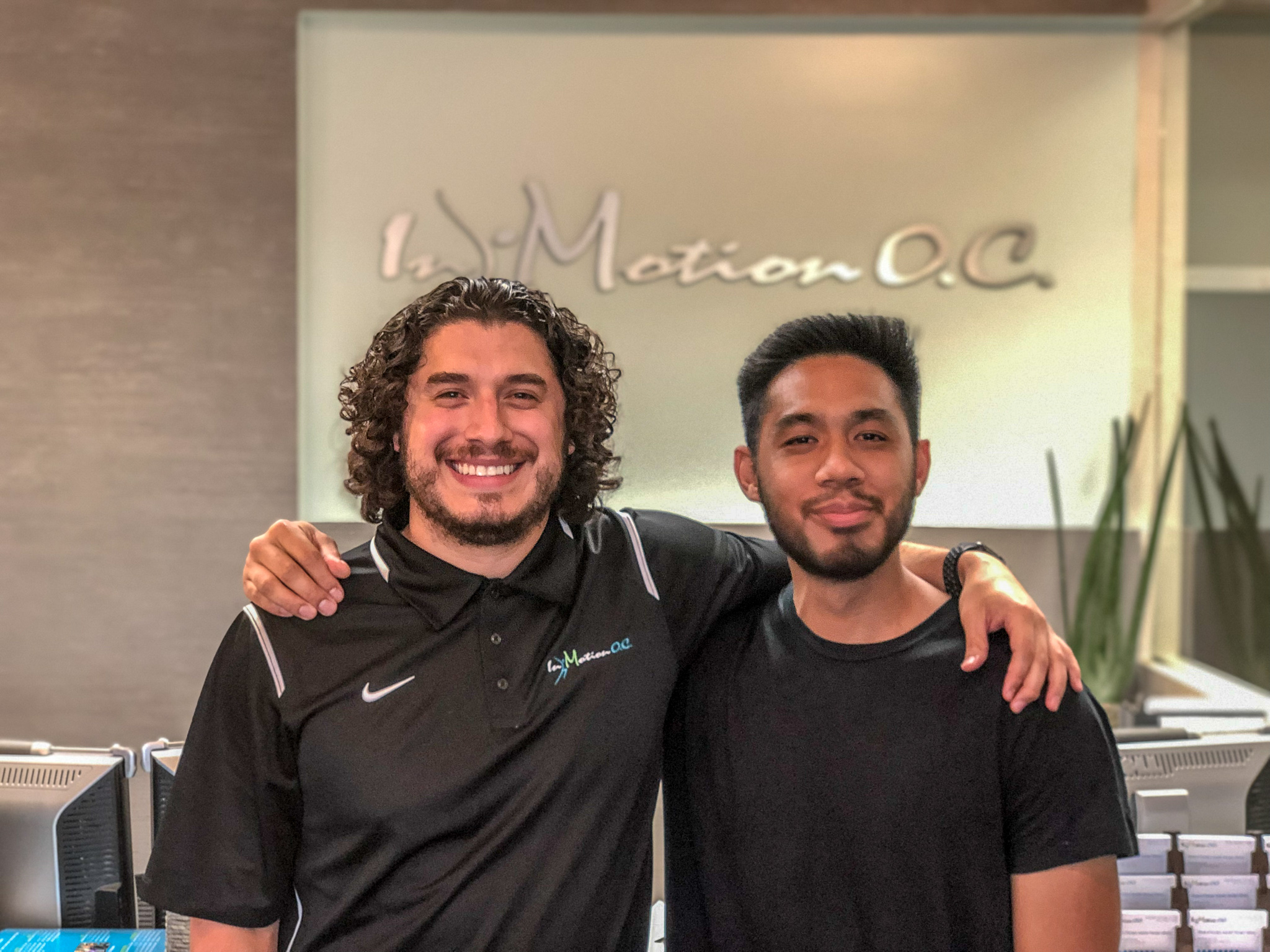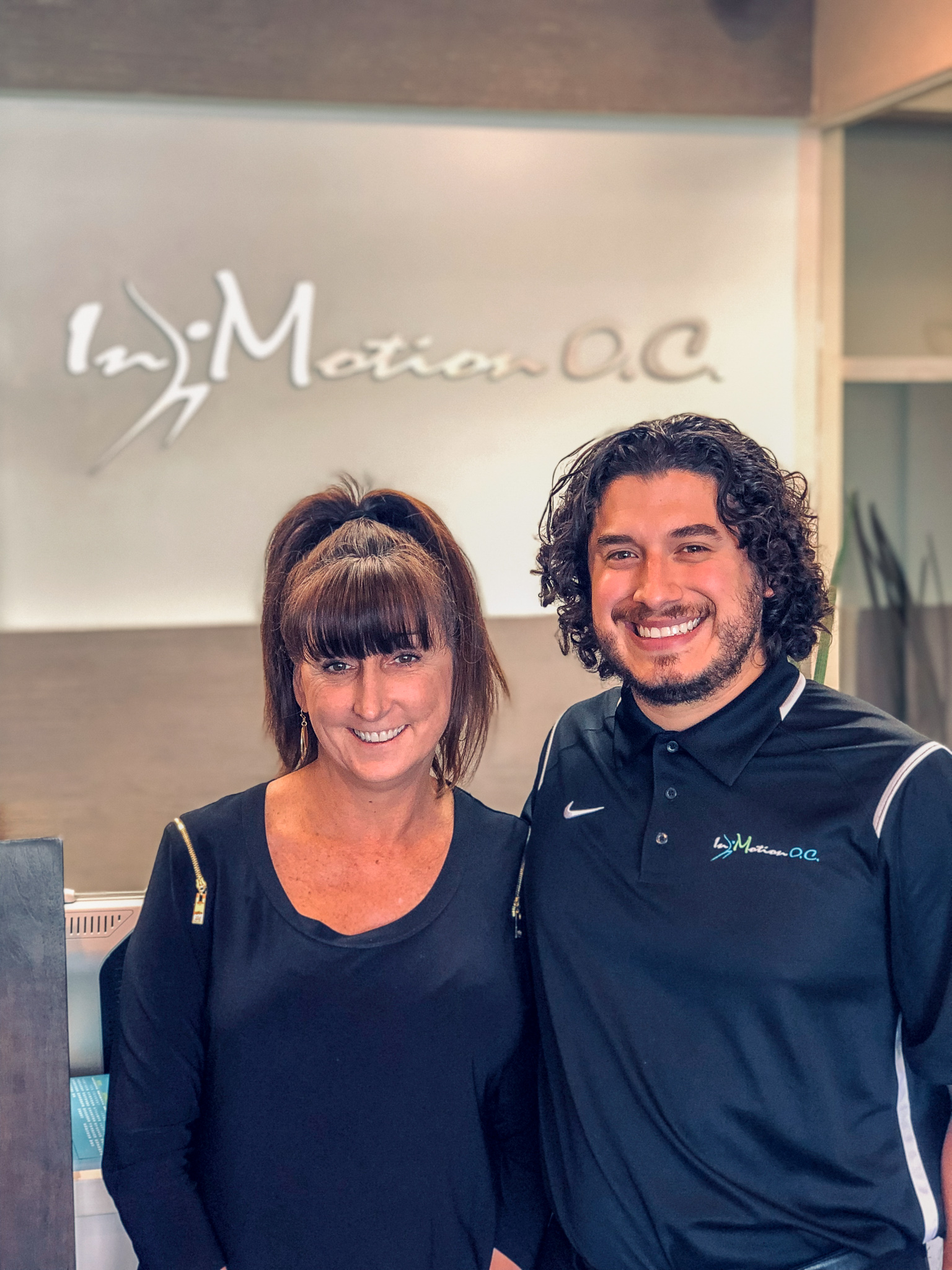 I first went to In Motion O.C. in Irvine for my frozen shoulder and then continued going for leg/knee problems. The therapists, assistants and front desk staff are all amazing, as is the facility. After having gone somewhere else without any improvement for my frozen shoulder, I was immediately impressed with the amount of time they spent with me and the different types of exercises they had me do. When I first started going to physical therapy, I didn't sleep well because of the pain in my arm. I also had trouble putting on a jacket and raising my left arm. I don't have problems with any of that any more. Thanks, Haze and team!
Kelly Milhouse
When I started coming to In Motion, my pain level in my shoulder was higher than a 10. As I work out today, my shoulder pain is gone completely and I have full Range of Motion. This would not have happened without coming to In Motion and working with Haze. With his help, I have gone from severe pain in my shoulder due to a rotator cuff injury to working out on their fitness side performing activities I never thought I could with my shoulder. I am very grateful to Haze and the entire In Motion team.
Cathy Boyd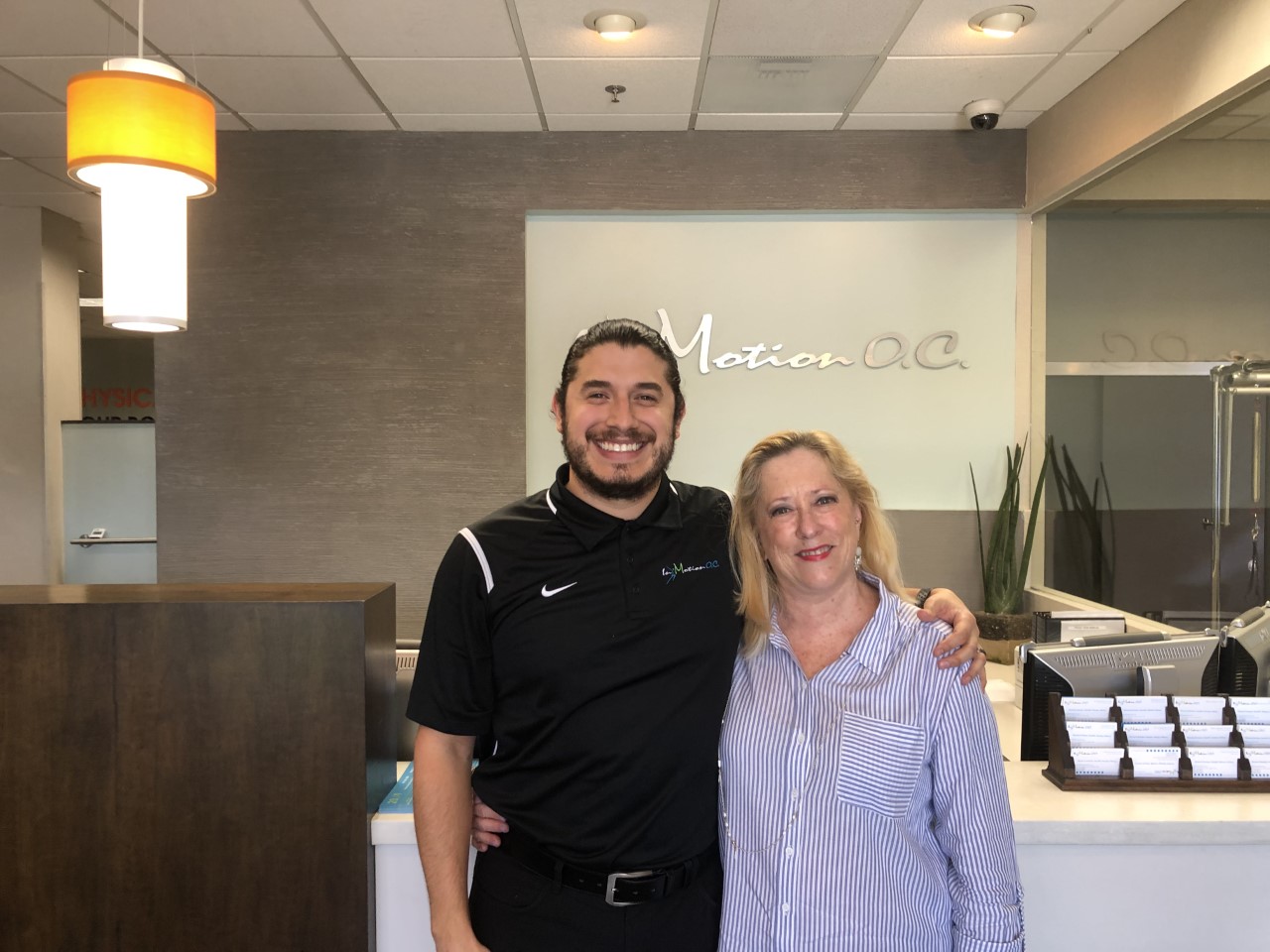 We have limited spots available and space will fill up fast, so register now to avoid missing out.